After a half-assed profile on Arielle Pytka's recent success, I figured it was about time to actually profile a new face. And while their website may still be down, but Next's Modelwire account is still alive and kicking. Thank god for that because otherwise it may have taken me months to stubble across Virginia Guidetti; a girl far too special to overlook.



(all images courtesy of Next Model Management)

From her glassy green eyes, to those incredible Danielle Zinaich like brows, Virginia is definitely one of my favorite new faces of late. Sure she looks a bit like Brittany Jursic at Elite, but there's something about Virginia's presence, even in these digitals, that I find far more captivating. Perhaps its a subtle confidence, or a youthful ambition, but there is definitely a lot lingering behind her eyes. Regardless of what that certain something is, Virginia has certainly won me over in a big way.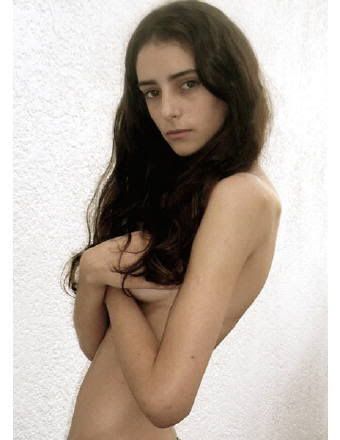 Virginia is 5'10.5" tall and has a serious set of 31-23-34 measurement. A year ago, I never thought I would be seeing this kind of fresh talent just waiting to be developed from Next. However, as we all know, the industry is quite cyclical. Now lets sit idly by and hope that Next can manage this girl to the fullest of her potential.