Where have I been? Well, not to be cliche but I really suppose that's the 'one secret I'll never tell.' Then again, I'm not doling out secrets or insider gossip here, save to say I've moved on up in the world which explains for the lengthy delay between posts. Oh, and it also explains why my first post back is a going to be so half-assed.

Remember Arielle Ptyka? Ford Models in Europe highlighted her on the MDC Feed almost a year ago, with a set of stunning digitals that showcased this girl's incredible appeal and aspirational sense of personal style. I would be lying if I said I didn't instantly start tying things to my wrists after I saw her shots in June of last year.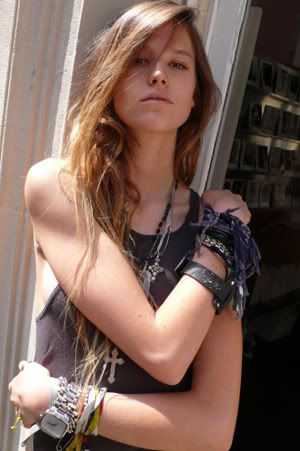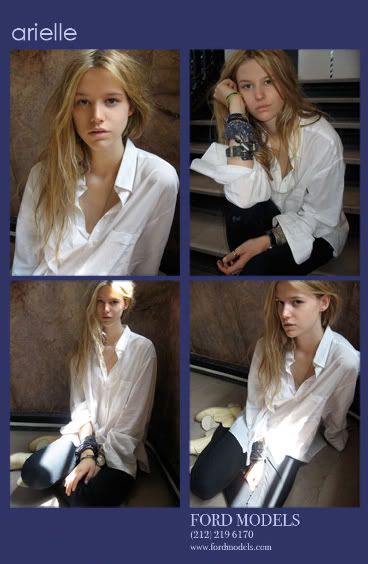 (images courtesy of Ford Models)

With that incredibly squared face, and her beautifully downtrodden eyes, it was literally love at first site where Arielle is concerned. After months of waiting for something to happen, and blindly speculating two seasons in a row that she was being held for a Calvin Klein exclusive (and it would have made sense, no?), Arielle has finally made her runway debut. It may have only been a resort show, but it was still for Dior and our little (actually she's about 6'0" tall) Arielle nearly closed the show.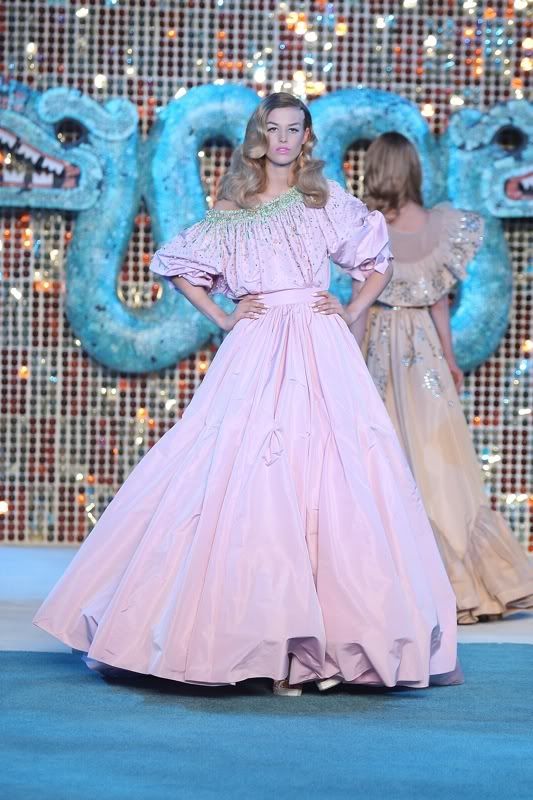 (image courtesy of Coutorture)

With her recent runway debut, and an alarmingly beautiful nude jewelery spread in the latest Muse Magazine, this California surfer girl (by way of Poland mind you) is finally starting to generate the buzz that she so rightly deserves. More over, self-proclaimed 'head modelizer' herself Romney Leader was nice enough to also profile Arielle on the Style File blog. They may steal all of our model IDs for their slideshows, but publicity is publicity and Arielle certainly deserves it.