Apparently we're in for a heat wave in New York; supposedly into the 90s over the weekend. It's that kind of sticky summer reference point that leads perfectly into tonight's fresh face. Magalie from Chantale Nadeau in Canada, and now at Trump, just reads like a hot summer afternoon. The kind of afternoon where you never showered that morning, and still smell like tequila and cigarettes from the night before. Or at least that's how my Sunday afternoons feel.

I wish I could take all of the credit for this analogy, but as I was preparing to blog about Magalie, my hilarious friend (and often partner in crime) Julio had this brilliant description that had me in stiches: "I tend to like things a bit more fooked up during the summer months. Magalie fits right in. She looks like she hasn't seen a shower in a week, those acid-washed jeans have a stronger smell of cig than Miss Havisham and her walk probably sucks. I love her. Plus I'm loyal to the core when it comes to Chantale Nadeau." Well said, indeed.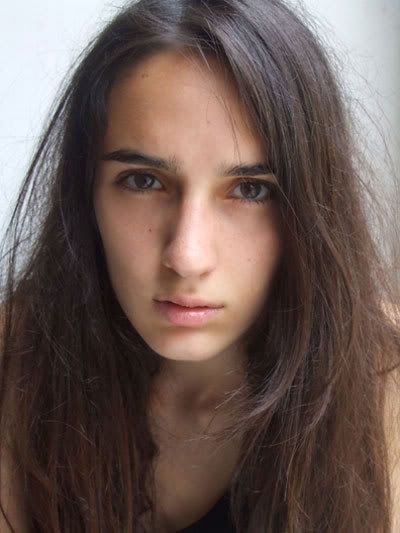 (all images courtesy of Trump Models)

Brilliant and altogether aspirational during these summer months. Magalie is the kind of dark and mysterious beauty that I have always found promising (read: Florence Desmidt, Amanda Laine, Virginia Guidetti). A little bit awkward and a bit hippie in her appeal. I'm dying to see Magalie styled in a shawl and moccasins, aren't you?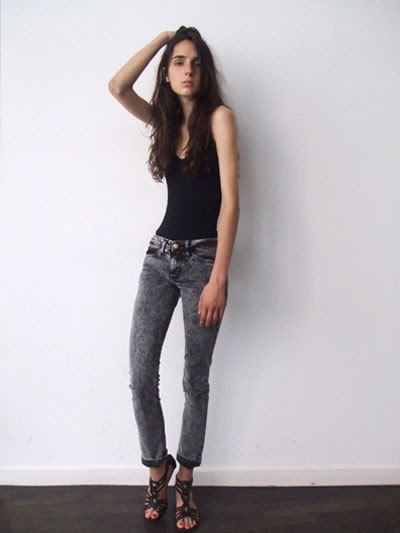 This Canadian beauty stands at 5'11" and has a set of 32-23-33 measurements. According to Chantale Nadeau, Magalie has already been booked for a story with Greg Kadel in Numero, and if the other options I've heard mention of are true, much, much more. Magalie just might be your new summer sensation.