I suppose there really is no sense in trying to be diplomatic about this, as I think I've said on numerous occasions that the casting at Jil Sander is usually my favorite each season. More over, its most closely in tune with my own aesthetic, or preferred aesthetic I should say. There is something about the seamless combination of clean features, with just enough quirkiness to keep your interest, that has always appealed to me.

Where is this all going you ask? Well, that juxtaposition between the clean and the unusual is what I'm getting from Dominique's new discovery Florence Desmidt at the moment. This Belgian girl has one of those classically poised face shapes, but the tint of her skin and those eyes make her quite unique.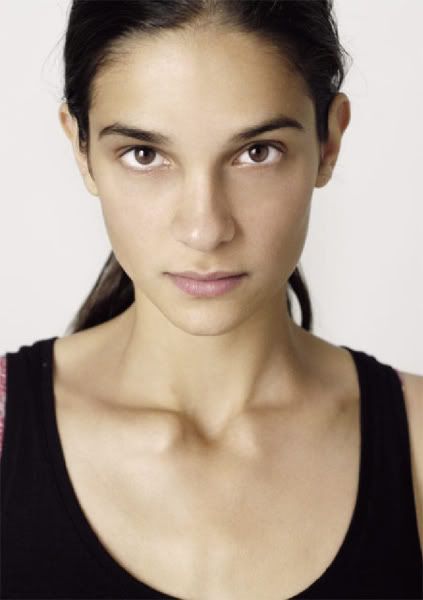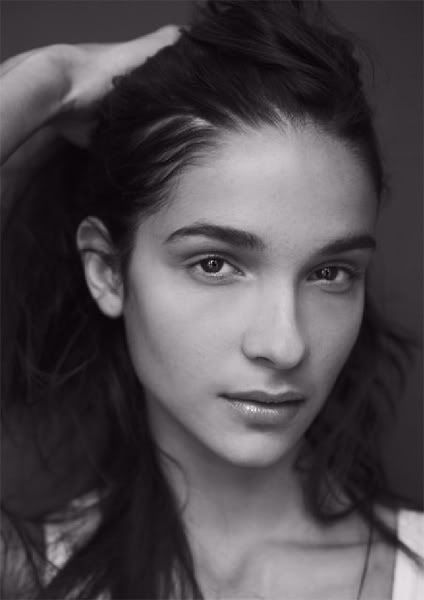 (images courtesy of Dominique Models)

Given the recent success of my other favorite Belgian, Jill Bauwens, perhaps there are agencies currently looking for their own Belgian bombshell. Hell, any agency just looking for another strong face, with a great 6'0" tall runway-ready frame I should add, would certainly have to consider Florence.