The preamble to today's post is a lesson in ethnic heritage. Here's a fun fact for everyone: I'm actually half Lithuanian. Now unfortunately, my genes took a turn towards the Italian roots where height is concerned, but let me just say that Lithuanians are a tall people. Just look at my mother who stands at about 5'11". Why mention this, you ask? Because I always feel a sense of pride when I find a new Lithuanian girl that I like, even if I cannot speak a fucking word of the language. That being said, meet Auguste C. from Baltic Models in Lithuania: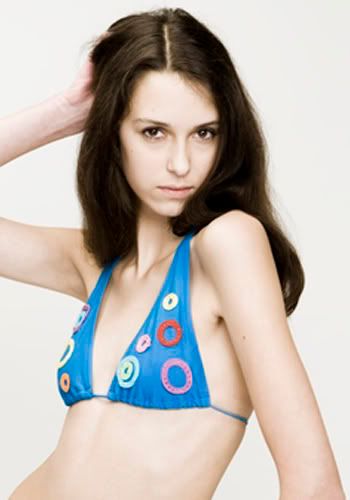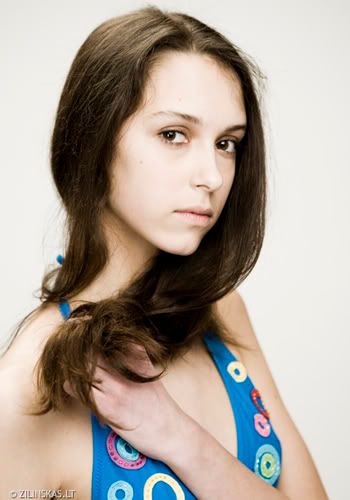 (all images courtesy of Baltic Models)

Now I generally hate to make comparisons to already established models when introducing a new girls, but I cannot help but see an odd hybrid between Anna Kuchkina and my other favorite Lithuanian, Eva Arlauskaite, in her face. Comparisons aside, I really am smitten with Auguste's look. Perhaps its the quiet storm brewing behind her deep brown eyes? Or maybe that quaint sliver of a mouth? Either way, I feel like there is something very special about this girl.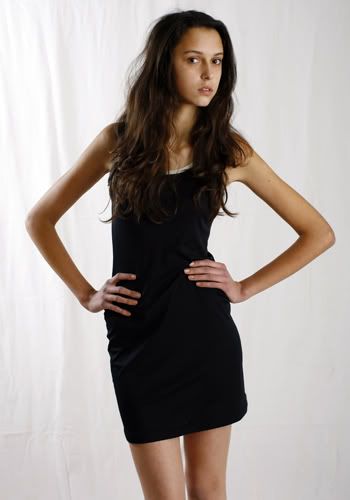 Auguste is standing tall at a whopping 6'0" (though I'm sure we'll see that drop to 5'11" once she's signed), and very strong set of 32-25-35 measurements. Granted it's been a few years since the 'Lithuania Mania' that seemed to occur back in the first half of this decade, but with the recent success of Egle and Edita, one cannot help but think that agencies are scouting for their own Lithuanian star. Well as far as I can see, Auguste C. is currently one of the better new faces from this area. Needless to say I look forward seeing how Auguste's career develops!