Another Canadian? I would feign shock, but we all know that they're everywhere nowadays. Much like the current fashion week going on in Australia (much more on that, and the faces from down-under, later), L'Oréal Fashion Week in Canada provided a glimpse of the future talent sitting pretty at some of the best mother agencies in Canada. One of my favorite faces from the shows was the completely unique Kai (and her amazing hair) from Sutherland Models.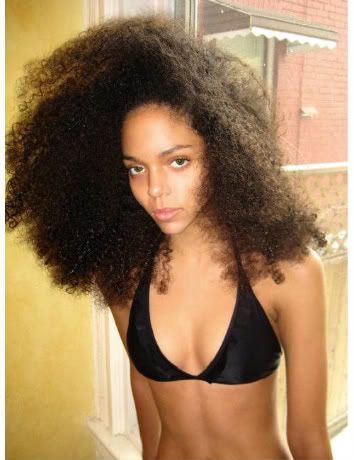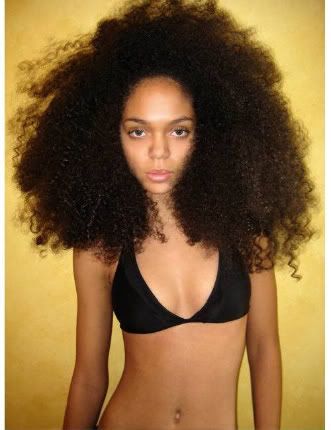 (images courtesy of Southerland's Modelwire)

Sure, Kai has the insanely luxurious mane of hair to add to her appeal (and I'll be honest that it was what instantly attracted me to Kai), but she also has much more. What strikes me immediately is her lovely green eyes, that are so wide-set Kai almost appears feline in nature. Sure, her face runs the risk of being a little on the commercial side, but I also think she knows how deliver intensity where it counts. Take a look as Kai goes from editorial strong to Victoria's Secret Pink! in just two digitals.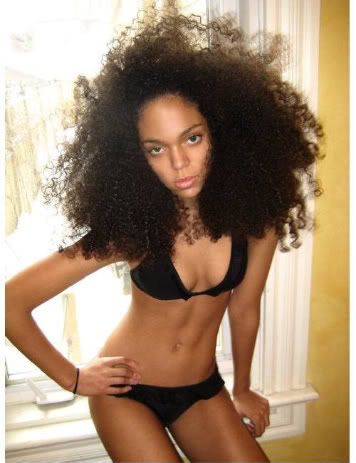 That is the kind of inherent versatility that cannot easily be taught. I would however love to see a few more digitals with Kai's hair off her face so we could get a better sense of her profile. But from what I have seen, Kai has a fairly angular jawline that looks amazing on the runway. Sure, Kai is not my typical purely directional girl (where as Irene Amquandon would have been but I can't steal the thunder from MNP), but I think this 5'9" beauty has a ton of raw potential. Oh, and if anyone has a last name for Kai, I would greatly appreciate it.

ETA: Thanks to the user who provided a full name for this lovely model, Kaila Wilson. It's very much appreciated!